To update your billing information, view purchases, and download receipts, click here. (Please note, if you purchased through PayPal, you must log into your PayPal account to access the above or update via Thrivecart below.)
To log into the customer hub and update your billing information, click here.
Once you log in, click on the Update my info button

Clicking this button will open a modal window with your account & billing details.
To edit your card details, click the 'update' button and then these fields will become active.
After updating your information, click the Save changes button and the system will update.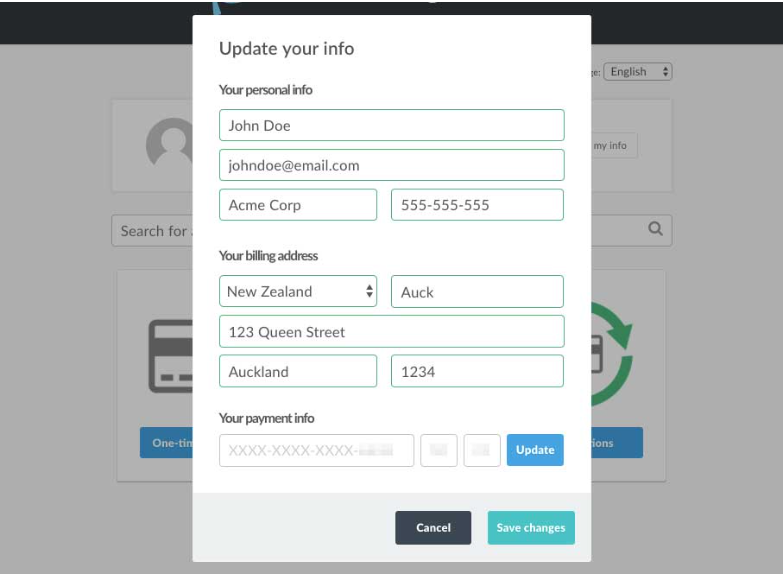 If you have any questions or need any further assistance, please contact the support team at registration@fitchicks.ca.